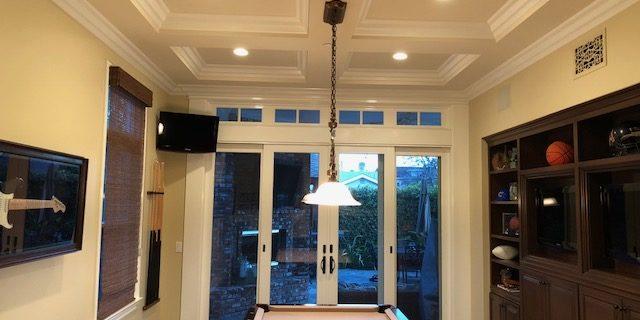 Looking for an electrician in Fountain Valley ?
Are you in need of quality electrical services in Fountain Valley?
You have come to the right place! We are a team of skilled electricians with experience in Fountain Valley homes and businesses, ready to tackle any residential or commercial electrical task you may need in Fountain Valley and nearby areas. Every since the 1970s, our family-owned business has worked on hundreds of electrical projects and has served over 10K clients successfully, many of whom have become repeat customers.
If you are in need of electrical contracting for indoor, outdoor and landscape lighting, service installations, renovations, repairs, new constructions, tenant upgrades, service improvements, and other kinds of electrical tasks, don't hesitate to contact us.
Once you call us, we will come to your space promptly to troubleshoot the issue and come up with appropriate solutions. We get to work from start to the end and focus on using the finest tools and procedures your project needs to be completed successfully. Your satisfaction is our priority and you'll experience it first-hand after working with us.
Fountain Valley Commercial Electrician
We perform all sorts of electrical installations and services in Fountain Valley Beach and nearby Southern California regions. Whether you need electrical home repairs of low and high-rise office repairs and upgrades, indoor and outdoor lighting solutions, and tenant upgrades, we can help.
Rеѕtаurаnt Sеrvісеѕ
Do you have a restaurant in Fountain Valley? One of the key aspects your restaurant needs to function properly and safely is electrics and you better leave the job to skilled professionals who know what they are doing. We undertake all general restaurant electric tasks like installations, repairs, restaurant interior and exterior lighting services, and other relevant upgrades.
Lіghtіng Services
Does property maintenance make you feel stressed out? We can ease your stress by handling all your property's electrical needs fast and efficiently. If you need lighting or any other relevant tasks, contact us and we'll come to your place, troubleshoot the problem and fix it fast. Our lighting services include circuit breakers replacements, circuit tracing, new panel installations, engineering, and diagnosing issues with exterior or interior lighting.
Fountain Valley Еlесtrіс Sеrvісеѕ
We carry out all sorts of general and specific electric tasks, including 110V Circuits, 220V Cіrсuіtѕ, 480V cіrсuіtѕ, pool motor issues, audio visual array repairs, air conditioning, ceiling fans, surge protection, meter upgrades, ground fault interrupter, troubleshooting interior and exterior lighting problems, fluorescent lightings, LED lighting, fluorescent ballast, rewiring. For more info on the services that we offer or troubleshooting your electrical problem, contact us at: (562) 795-5754 or (714) 894-3755 or use our website's contact form.