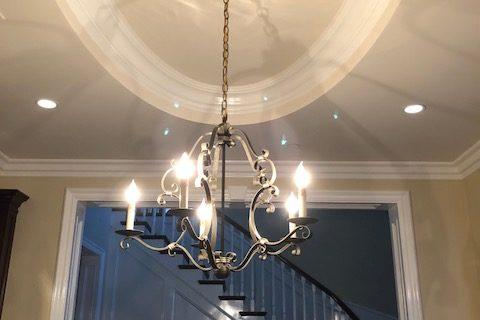 Looking for an electrician in Tustin?
BEST TUSTIN ELECTRICIANS
No need to waste hours researching for the best electricians in Tustin–at Leone Electric our work and thousands of happy clients speaks for itself. If you need quality and reliable electrical services in Tustin, you can rely on us–whether you are a homeowner or a corporate business, shop and/or factory owner, you can rely on our multiple years of experience and professional qualifications to serve you in the best possible manner.
It's no wonder why we have many repeat clients and get contacted on a regular basis for our services–we are simply one of the best teams if not the best!
Check out the sections that follow for more info on our services:
Premium Residential Electricians in Tustin
Our family-run business is formed by top and fully licensed electricians, inspectors and installation experts to cover a wide range of residential electrical services in Tustin and nearby regions. Here is only a small taste of what you can get once you call us for your residential electrical project:
Switch & Outlet Repairs
Interior Lighting
Exterior Lighting
Appliance Rewiring
Safety Checks
Main Panel Installations & Repairs
Sub-Panel installations and repairs
Pool & Spa Maintenance Services
Building Expansions
And much more. Light up your property inside out and fix any electrical issues in a timely and efficient fashion, with our expert help. You simply call us, we come at your property, and do all the hard work for you so you don't have to worry any more.
Commercial Electricians In Tustin
Do you wish to eliminate any electrical problems that may negatively affect your business's safety and bottom line? As a business owner in Tustin, you know that some things can't simply be ignored–and that includes your building's electricals. Whether you need industrial services, troubleshooting of your building, safety inspections, and/or electrical upgrades you can call us and we'll come to assist. Our range of premium commercial services includes among others:
Voice and Data Cabling
Telephone Line Connections
Tenant Upgrades
Building Expansions
Green Lighting
Office Establishment Lighting
Surge Arresters
Transformers
Permits
Machinery hook-ups
Panel Installations
Parking Lighting Connections
Building Safety Inspections
Wiring Replacements
Overloads
Code Corrections
Phase Generators
In addition to routine work and preventive check-ups, we also offer on-call services in case of emergency same-day so that everything is fixed quickly, before it leads to further losses and damages that may place the safety of your building at risk.
Electrical Upgrades in Tustin
If you reside in a home that is over twenty years old, chances are, your home's electricals are not a good fit with today's electrical standards, which may lead to problems in energy consumption, performance, and safety of your home and property in general. Don't ignore and procrastinate the fix of these problems for later, or you could end up sparing much time and cash to fix them later. Give us a call, tells us the problem or allow us to carry a general inspection and lookout for possible fixes and upgrades. Our upgrade services include:
Lighting Fixtures
Circuit Breaker Replacements
Ceiling Fans
Surge Arrester Safety
Switches
Recessed Lighting
Electrical Panels
General Electrical Home Inspections
---
Tustin electrician, electrician in Tustin, tustin electrician California, electricians in tustin, tustin CA  electrician…