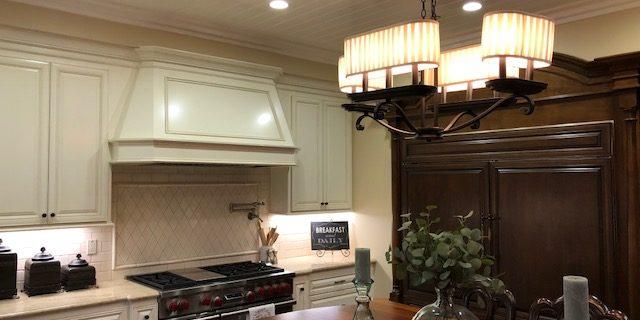 Looking for an electrician in La Mirada?
Searching for the best Electricians in La Miranda?
Search no more as we have what you are looking for – La Mirada electricans! We are a family-owned business consisting of skilled electricians, electrical quality and safety inspectors and installation experts serving La Mirada and nearby areas.
We are aware that when you are seeking electrical services in La Mirada, you want to receive a top-notch service, attention to details, professional and up-to-date methods and of course, reasonable prices that won't break your bank. With us, you will get all these and more–we have been in the business for more than 30 years and have successfully fulfilled more than 10K projects with a constantly growing pool of clients in La Mirada and surrounding areas.
Whether you have an electrical issue or simply want to establish the electrical connections of your new space e.g home or office, you can call us and we'll come to your place for an initial evaluation and a creation of a repair plan. Just give us a call at: (562) 795-5754 or (714) 894-3755 for a personalized solution to your needs.
Residential Electrical Rераіrѕ in La Miranda
We specialize in all kinds of residential and property maintenance repairs. Give us a call and we'll arrange a time that fits to come to your home and troubleshoot any of your concerns. We undertake  switch repairs, outlet fixes, exterior and interior lighting connections/installations, diagnosing and fixing lighting problems, electrical safety checks, main panel and sub-panel installations, appliance rewiring services, pool and spa electrical motion repairs,  and other kinds of residential connection and repairing tasks. Whether you are on the last stage of your La Mirada home construction or wishing to improve the electrical aspects of your old historic home, we can help!
La Miranda Commercial Electricians
Are you an office establishment owner? If yes, then you are already aware that when electrical problems arise, your office's functionality and safety is at risk and you better take action fast, before things get worse.  Our La Mirada electricians are able to troubleshoot and fix any commercial electrical issue you may have as well as carry out routine checks on connections to ensure the safety and optimal functionally of your office building.
La Mirada Rеѕtаurаnt Electrical Sеrvісеѕ
Let us handle all your restaurant related electrical tasks so you don't have to worry any longer about the electrical safety and ambience aspects of your restaurant business. Our array of restaurant electrical services we offer includes internal and external lighting installations, wiring, signage, parking lot and entrance lighting, and much more.
La Mirada Electrical Upgrades
 Is your home in La Mirada several decades old and outdated in terms of electricity and energy matters?  When you own and live in a historic home, outdated lighting and wiring connections can frequently lead to issues like power outages and electric appliance failures. We can come and inspect your historic home and carry out electrical upgrades so that we minimize the chances of electrical issues in the future.
La Mirada Residential New Construction Services
If you intend to build a new home, quality electrical connections are paramount for the activity of your home. We can assist you in new construction home wiring, landscape interior and exterior lighting installations, main panel and sub-panel set-ups, pool and spa connections and maintenance, and much more.