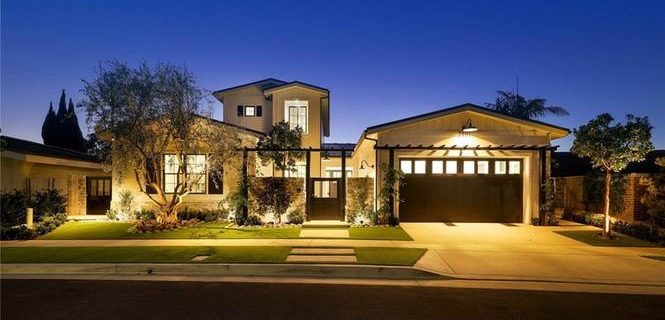 Orange County Electric Wiring and Repair
Orange County Electric Wiring and Repair
Orange County Electric Wiring and Repair Installation Experts Ready To Serve YOU!
Orange County Electric Wiring and Repair Experts ready to serve you! We at Leone Electric have been offering home and business owners in Orange County and nearby areas top electric wiring and repair services adhered to the special needs of our clients and the case we have at hand.
Whether you realize it or not, one of the most dangerous mistakes lies in faulty wiring connections. A shocking number of fires can burst out due to unmaintained and damaged wiring. The usage of subpar materials as well as faulty extension cords can also greatly increase the chance of a fire. The so-called and evident simplicity of the wiring connections may hide real dangers that you simply won't be able to spot alone, unless you hire an expert.
Unfortunately not all electricians (or those who advertise themselves as such) are able to establish proper wiring connections that follow the strict codes and guidelines of an area. Some for example, are simply too simple and "mindless" whereas others are plain illegal, due to the high risk of a dangerous accident happening as a result. Many contractors are dangerously misinformed and untrained regarding wiring safety standards that apply today, and the area codes that govern them. If you don't know these codes, make your own research and find someone that uses them and will gladly answer all your questions. Do not try to solve faulty wiring connections on your own as you risk making the problem worse and reach to a point where the damage escalates to an accident.
Furthermore, all wiring needs to be protected and pass through proper fixtures e.g holes that are no less than 1/4inch. Compared to the size of the wire. The application of nail plates and cable stackers should also be applied to add more safety in large wiring systems. You should also never attempt to combine line voltage with low voltage wires as the exposed conductor of a low-voltage wire can come in contact with a 120 volt. one and damage all the contents of the low-voltage wire. This may escalate into the melting of the plastic insulation and the burst of smoke and fire.
Another common mistake unskilled homeowners as well as inexperienced electricians do is stuffing too many wires at once, into a switch or outlet box. The problem is that this can lead to a rise in heat and make the insulation melt, which of course is enough to start a fire.
And yet the mistakes and problems do not stop here. Due to compatibility problems associated with safe functioning temperatures, new fixtures can overburden an old wiring connection and lead to a fire, if not installed properly.
The problems and violations are several and not minor enough to ignore. You simply can't do experiments on your own (by reading books or online tutorials) or hire unskilled and cheap contactors that are not fully informed and trained in electric wiring safety guidelines and quality inspections.
Now all the above problems can become a thing of the past, with the help of our fully trained and skilled orange county electric wiring and repair experts. The ultimate safety and functionality of your wiring connections is our biggest priority–we carry expert inspections, diagnose any faulty wiring systems and come with suitable and efficient solutions that greatly minimize the risk of a hazard.
Don't leave it for later–call us now for a check of your wiring connections, before it's too late. This will be perhaps the smartest decision you've made for the safety of your home and the avoidance of excess repair costs.